Who is Corner Stone International?
Corner Stone International Sagl. (CSI) is a small consultancy company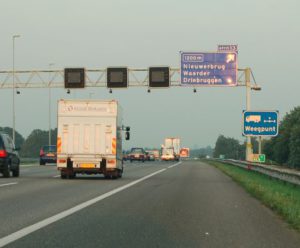 (Registration no.: CH-501.4.017.254-6) specialised in Weigh-In-Motion. CSI was founded in March 2013 and is based in the Italian speaking part of in Switzerland (Ticino). Founder of the company is Hans van Loo who has been involved in the field of Weigh-In-Motion technology and applications for more than 20 years.
Hans van Loo graduated in Electrical Engineering from the University of Twente, The Netherlands in 1993. Since 1994 he has been working for the Dutch National Traffic Police Agency, Rijkswaterstaat of the Dutch Ministry of Transport and Kalibra as a technology advisor and project manager. Since 2013 he works as an independent consultant for various international clients, both users and vendors of WIM systems. He is founding member and currently Coordinator of promotional activities of the International Society for Weigh-In-Motion (ISWIM).
For more information on Hans, Corner Stone or ISWIM see:
– Brochure Corner Stone: Why Corner Stone?
– Brochure WIM User Training: Brochure User Training
– CV Hans van Loo: CV Hans van Loo
Reference Projects